Version Française (Cliquez)           English version (Click)

Les inscriptions sont ouvertes!!
GB – Registration is open!!
Possibilité de s'inscrire dans 2 catégories simultanément, mais si cela est nécessaire, 6MIK se réserve le droit de ne prendre qu'une seule catégorie afin de permettre à un maximum de pilotes de participer.
It is possible to enroll for two classes, but if necessary and depending of number of registration received, 6MIK keep the right to take only one class to allow a maximum of racers to participate the event.
Pour les débutant, il est possible de vous prêter une puce de comptage pour cet évenement, par contre, il est impératif d'en faire la demande avec l'inscription.
For newbies and international racers, it is possible to lend you a transponder for this event. If needed, please to indicate it clearly upon registration.
Essais le samedi matin, Qualifs le samedi après midi et finales le dimanche.
Format de course type « électrique » avec qualifs de 5mn et finales de 10mn.
Free runs on Saturday morning, Qualifying on Saturday afternoon and finals on Sunday.
Race format « ebuggy » style with qualifying 5mn and 10mn finals.


Pour toute information complémentaire, merci de nous contacter par mail: seb6mik@orange.fr
Please contact me for any additional information : gael6mik@orange.fr
 Voir la liste des inscrits / Check out registrations
Voir le site du club / Club website
Toutes les infos sur la 6MIK CUP 2015 / All 6MIK CUP 2015 informations
Toutes les infos sur la 6MIK CUP 2014 / All 6MIK CUP 2014 informations
Pour s'inscrire:
1 – Cliquez sur le lien clignotant ci dessus:
2- Remplissez le questionnaire sans oubliez toutes les zones notés en jaune: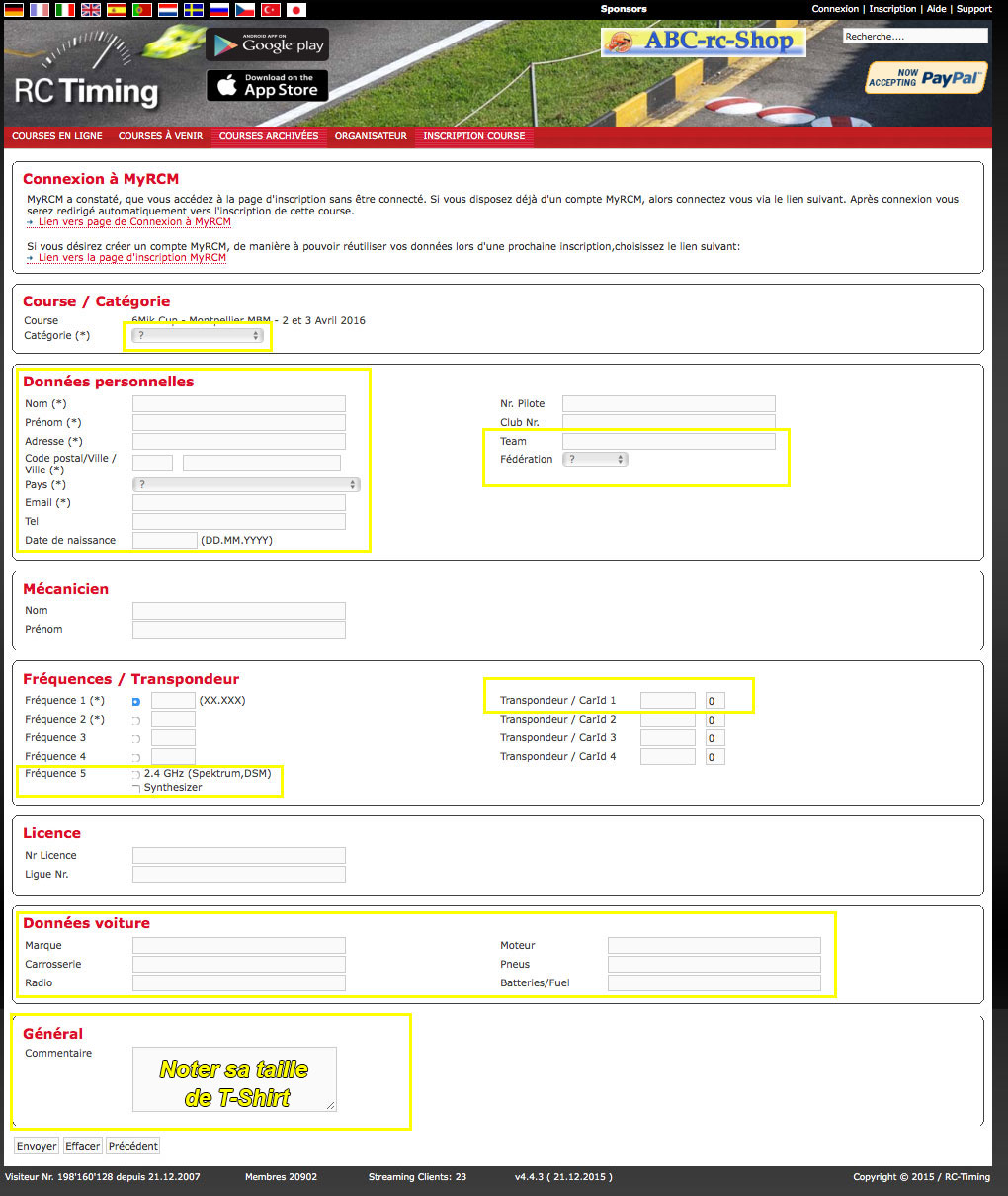 3- Cliquez sur lien paypal pour accéder au paiement et valider votre inscription: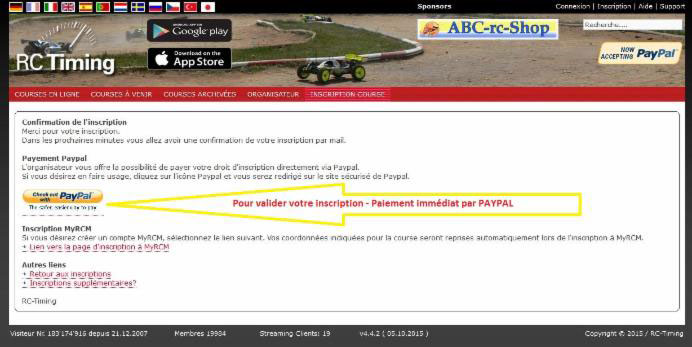 4- Entrez votre compte paypal et votre mot de passe ou payez sans ouvrir de compte en suivant les infos suivantes: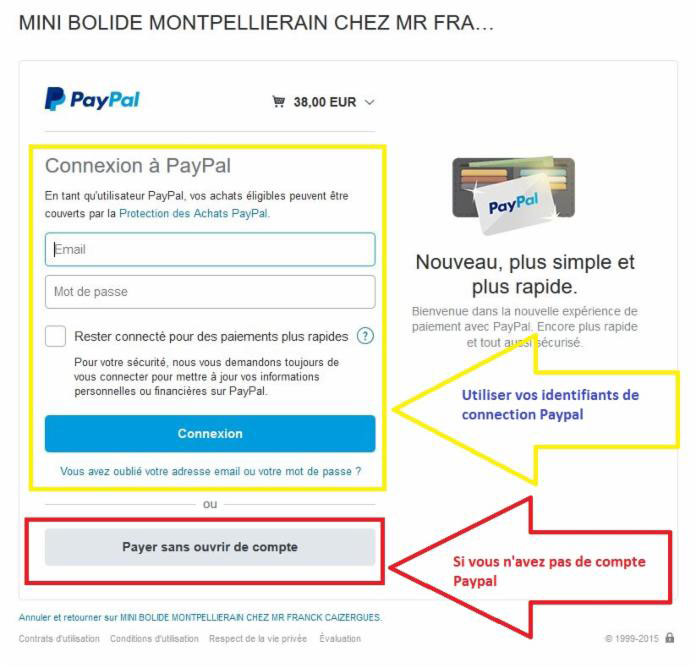 5- Félicitations vous vous êtes inscrits pour un we de plaisir… 😉
---
Un super week end…!!
Une piste sympa, une bonne ambiance, au minimum de 2 H de roulage pour chaque pilote, 75 lots tirés au sorts, des conseils, des rencontres…
Voici les résultats, toutes les photos viendront rapidement… 😉
Merci à tous
Dans les stands:
Remises des lots:
En piste:
Remise des Trophées:
  [logo-slider]