outils 6MIK / 6MIK tool
6MIK innove en permanence pour proposer des articles performants, adaptés à notre passion et le prouve encore avec cette pince multi-fonction:
– Aluminium haute densité / Usinage CNC / anodisé rouge.
– Ergonomie / encombrement optimisé.
– Livrée avec 2 embouts de perçage de pneus adaptés au 1/8 et au 1/10.
– Permet de tenir les tiges d'amortisseur de 3,5 et 4mm sans les endommagés.
– Tenue du corps et du bouchon d'amortisseurs 1/8.
– Montage et démontage des chappes de toute taille du 1/10 au 1/8.
– Rappel d'ouverture par ressort.
– Fermeture assurée par un clips de carrosserie permettant de limiter l'encombrement.
GB –  6MIK constantly innovates by providing you performing items, useful for our hobby, and proves it one more time through that brand new multi-function tires Punch :
– High quality Alloy / CNC Housing / Red colour Anodised.
– Optimised bulk & ergonomics
– Comes with 2 different diameter Punches, fitting 1/8 & 1/10 tires
– Tighten 3,5& 4mm shock shafts without any damage
– Maintain 1/8 shock body & caps
– Assembly and disassembly of the uniball of any size from 1/10 to 1/8
– Spring opening recall system
– Closure secured by one body clip to save the bulk.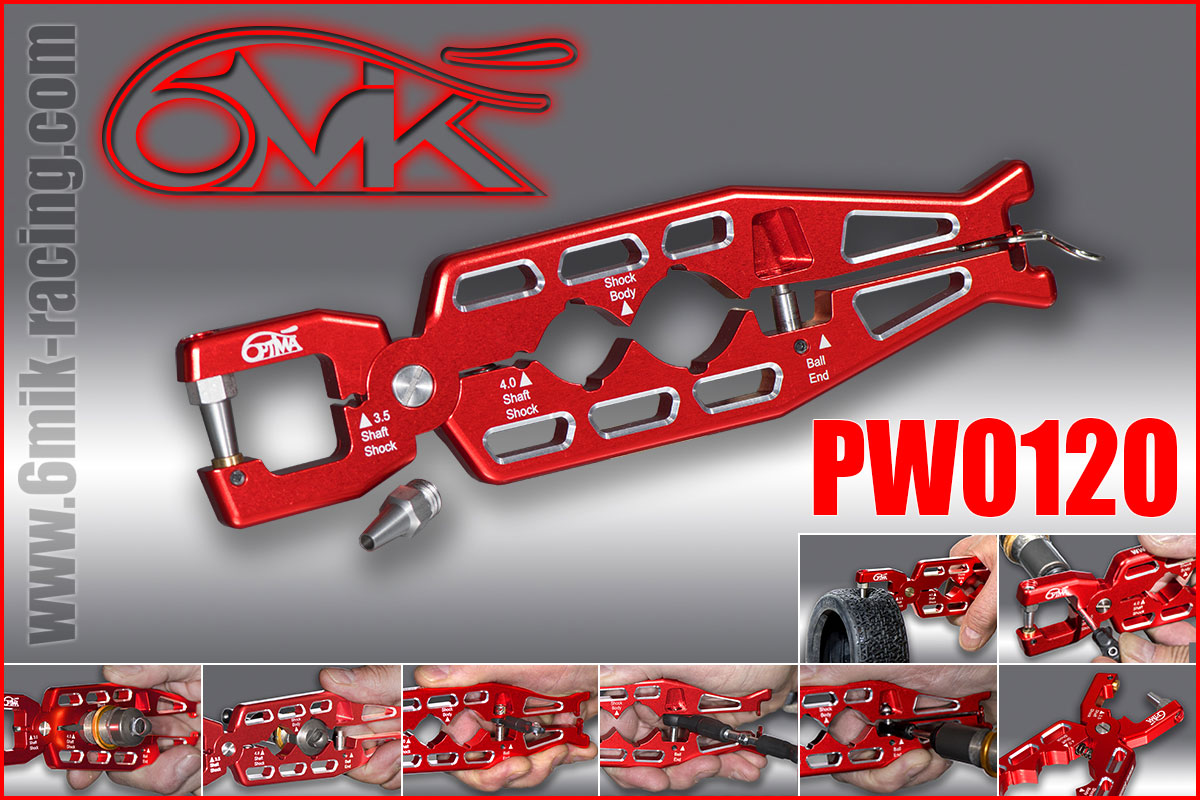 BIENTOT DISPONIBLE / COMING SOON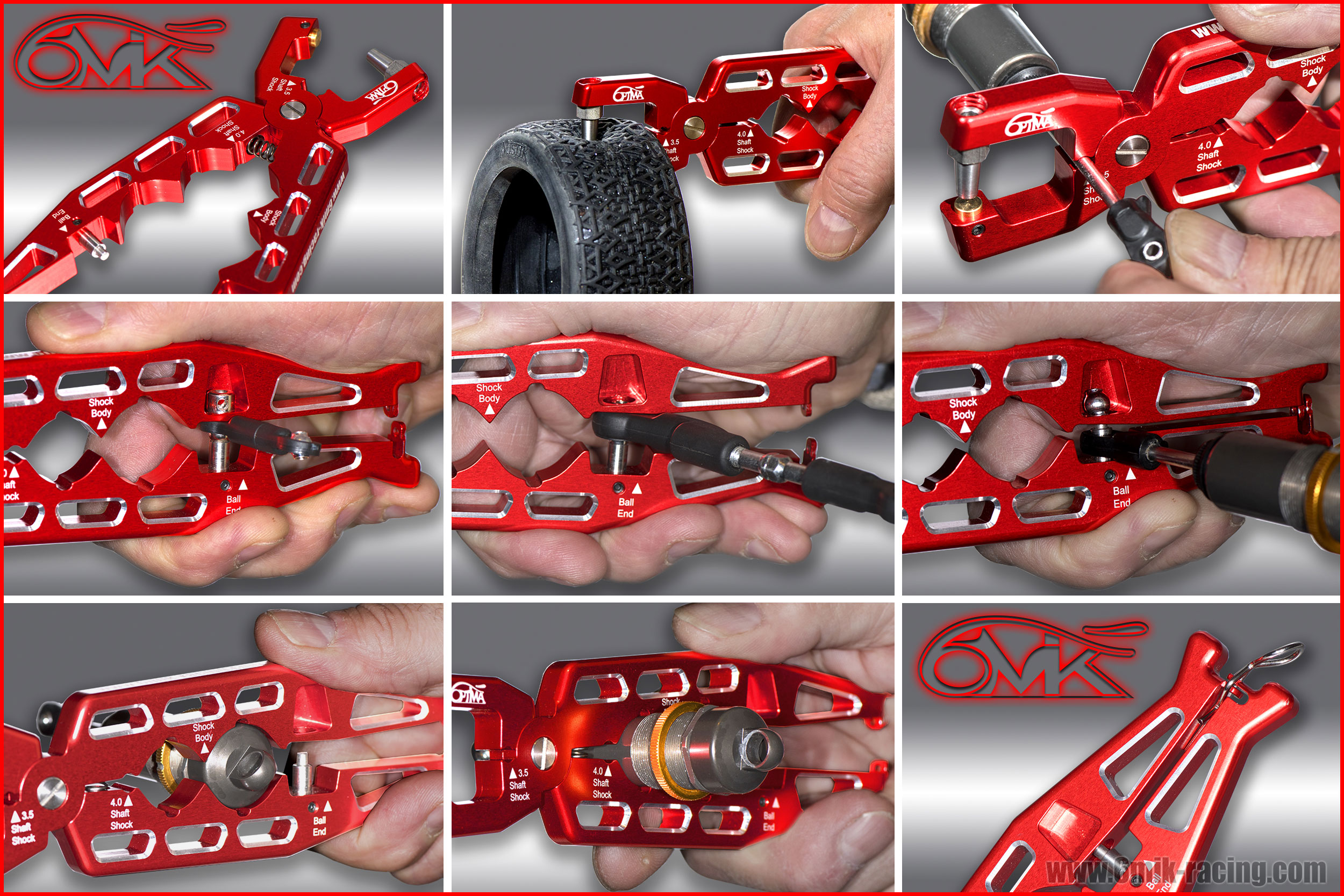 Voir la machine à coller 6MIK / Check 6MIK tyre gluing machine
Voir d'autres outils 6MIK / Check other 6MIK tools
Tout savoir sur les pneus 6MIK / All 6MIK tyres informations
[logo-slider]