6MIK « Ultra »
6MIK « Ultra », est un nouveau système de maintien de l'insert 1/8 Buggy sur la jante…
Pensé et développé par l'équipe de R&D 6MIK et les meilleurs pilotes, ce système est une réelle innovation, qui permet d'obtenir un gain en performance et en facilité important!!
Il est composé d'un nouveau type de jante, et de 2 nouveaux inserts type « Close Cells » :
– Insert Rouge: nouveau profil, nouvelle matière haute resistance, centrage automatique sur la jante. Idéal pour tous les pneus « Taille basse » de la gamme 6MIK.
– Insert Rose: même propriété que l'insert Rouge, mais avec un volume plus important que son petit frère, il est parfaitement adapté aux pneus BANDIT / REFLEX / WEAPON / JOKER et T-REX. Son profil est aussi légèrement different pour s'adapter tout particulièrement à ces pneus.
–  Jante « ULTRA »: 2 nervures centrales pour un centrage et un guidage parfait de l'insert, un look revu et corrigé et des rigidités ajustées en chaque point. Bientôt disponible en blanc, jaune fluo et corail.
– Sur la piste: une précision de pilotage jamais connue à ce jour, une usure du pneu plus régulière, la vitesse de passage en virage augmentée, moins de sur-grip sur piste accrocheuse, pour une sensation de contrôle absolu au pilotage.
GB – 6MIK « ULTRA » is a brand new system for maintaining our 1/8 Buggy tire inserts on the rim…
Designed and developed by the 6MIK R&D and the best drivers, that system is a real innovation that allows to obtain a gain in performance and ease !
It consists of a new rim, and 2 new « Close Cells » inserts :
– The RED insert : new profile, new high resistance material, auto-centering on the rim. Ideal for all « low-profile » tires of our 6MIK range.
– The PINK insert : same properties of the Red insert, but thanks a larger volume than its little brother, it fits perfectly the BANDIT / REFLEX / WEAPON / JOKER and T-REX tires. Its profile is also slightly different specially for those tires.
– The « ULTRA » rim : 2 central ribs for a perfect centering and guiding of the insert, a revised and corrected design and adjusted rigidities in each point. Coming soon in white, fluo yellow and coral Colors.
– On the track : a steering precision never known to date, more regular tire's wear, an increased cornering speed, less over-grip on the « grippy » tracks, for a high-end driving sensation.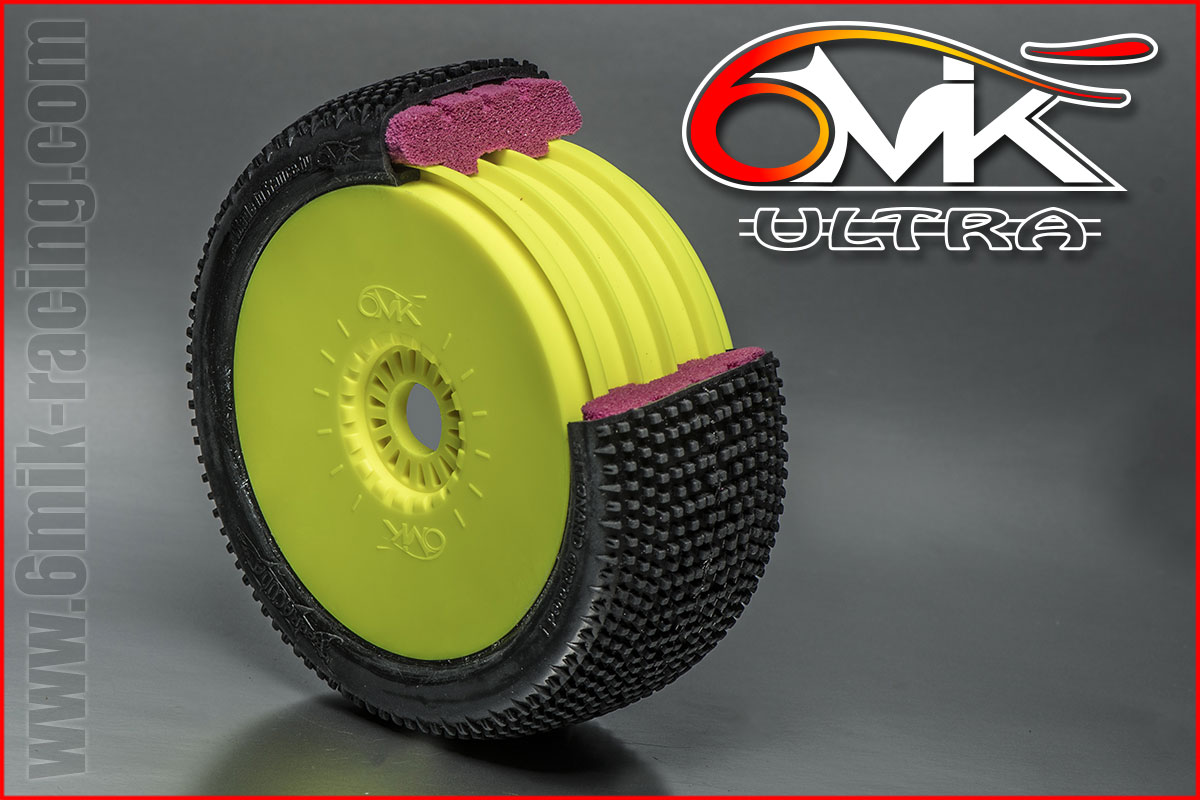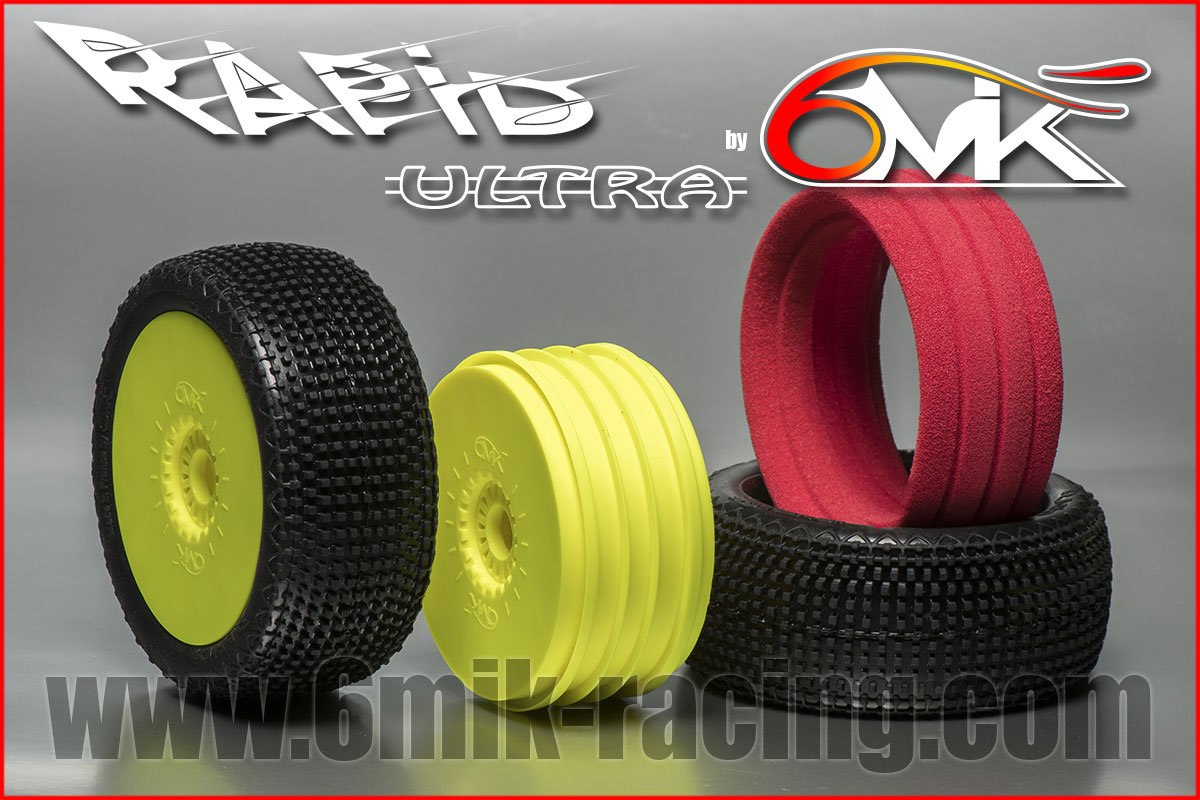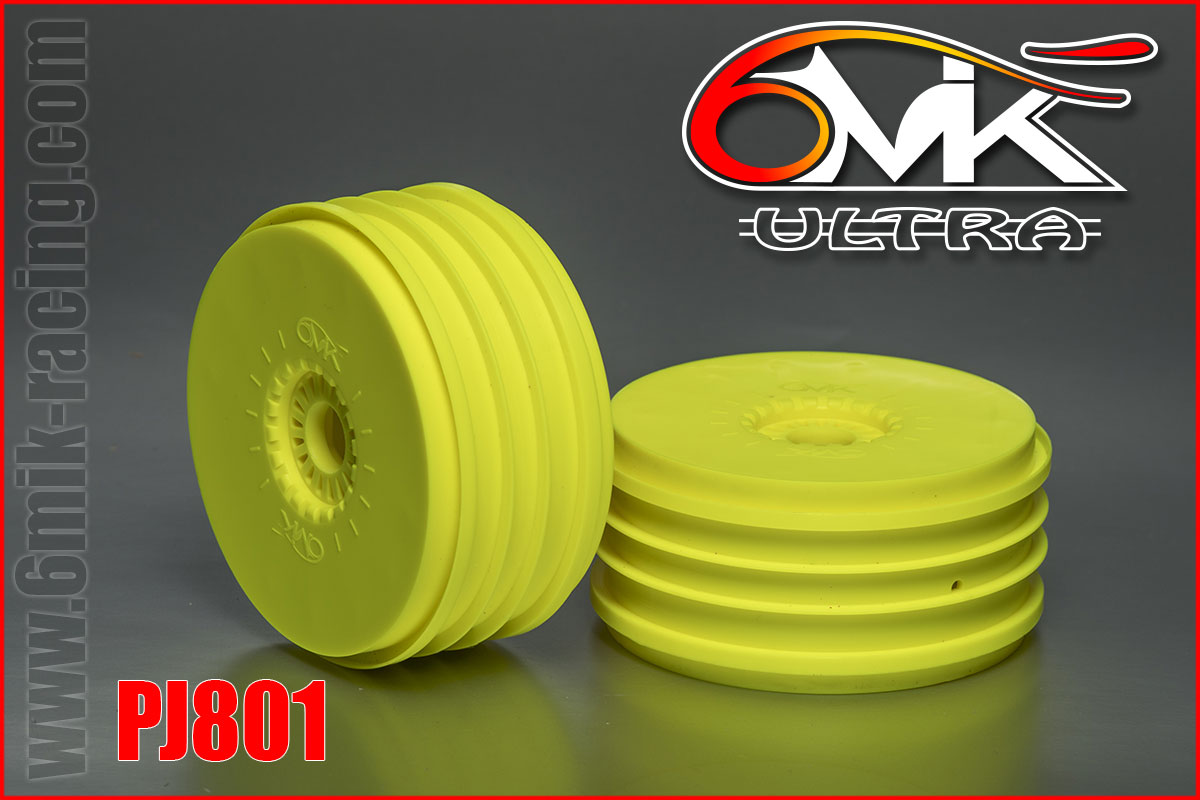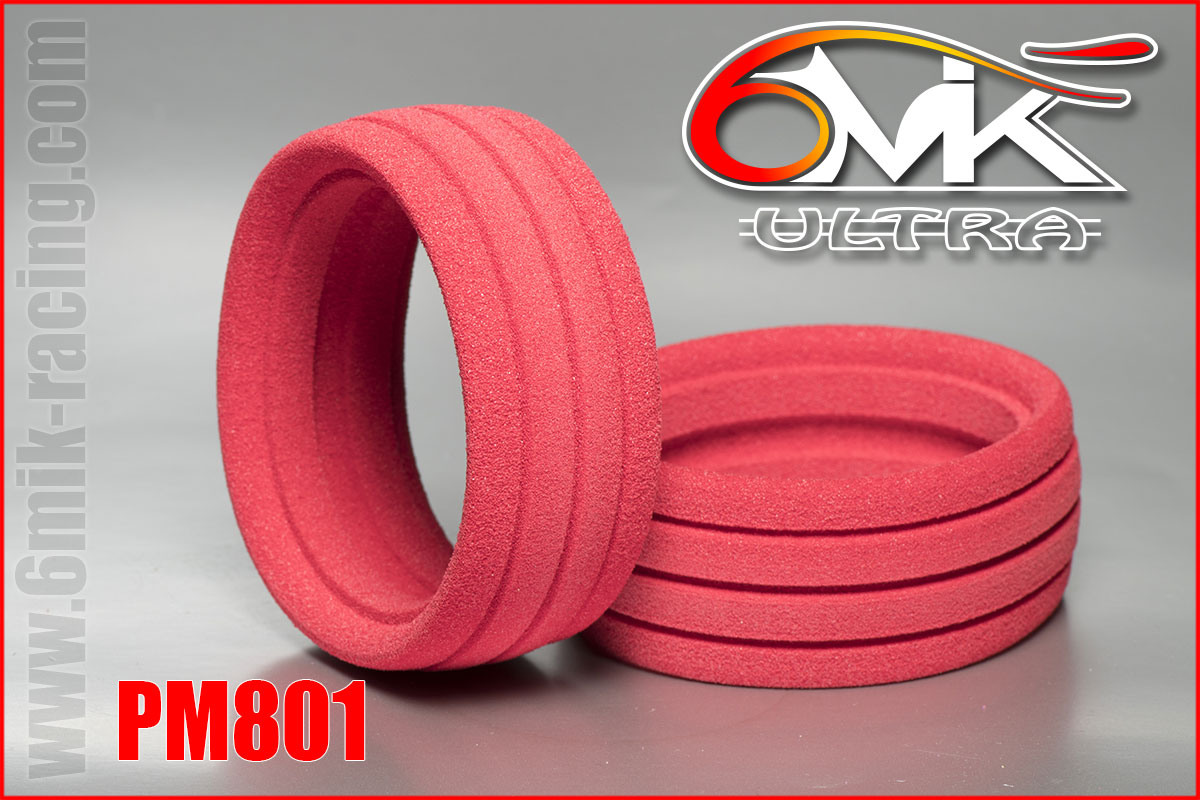 [logo-slider]