Disponible / Available
Pour fêter ses 15 ans, 6MIK vous propose ce nouveau T-Shirt en edition limitée personnalisé à votre nom…!!
Disponible en taille Kids, XS, S, M, L, XL, XXL, 3XL, 4XL & 5XL au prix de 20,28€ TTC port compris pour la France métropolitaine. Si cet article vous intéresse, il suffit de nous contacter par mail: seb6mik@orange.fr
Bien sur il est nécessaire de préciser votre taille, le pseudo a noter sur le t-shirt et vos coordonnées complètes.
To celebrated our 15 Years, 6MIK propose you a new limited version t-shirt for the occasion, with your name on it…!
Available in size Kids, XS, S, M, L, XL, XXL, 3XL, 4XL & 5XL priced 14,28€ w/o freight costs (depending of your location). If that item is interesting you, do please contact us directly to : seb6mik@orange.fr
Obviously, it's necessary to inform your size, the name you want on it, and all address details.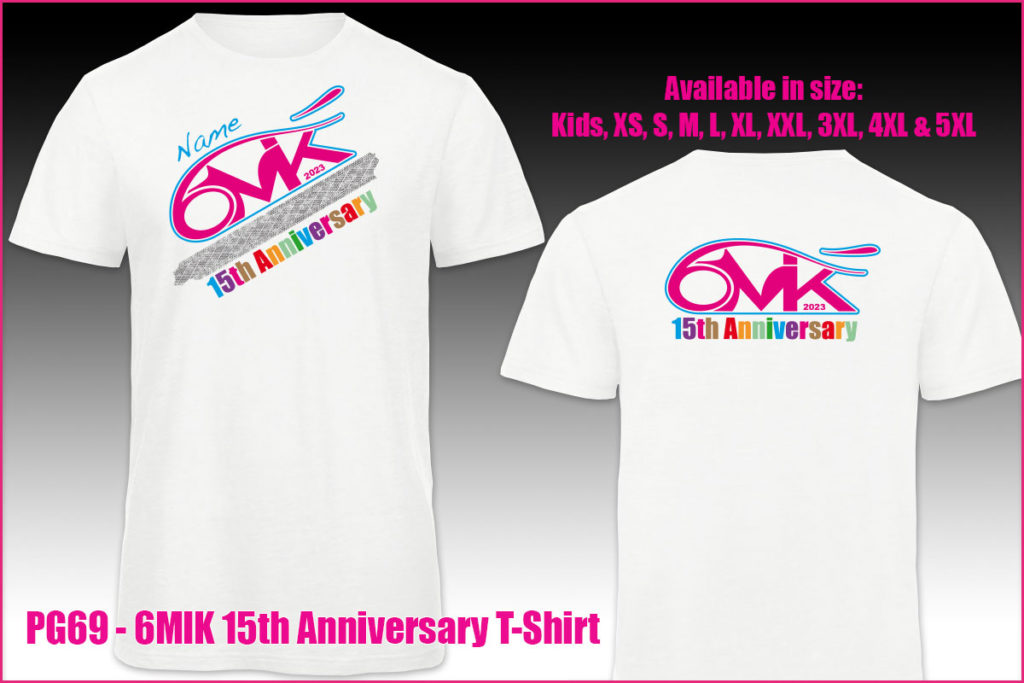 Tout savoir sur les goodies 6MIK – All 6MIK goodies informations: