POAG10 – Renfort d'aileron Carbone OPTIMA pour aileron 1/8 Buggy BETA
Après de nombreux tonneaux, l'aileron Beta a tendance a s'affaisser de chaque côté ce qui freine considérablement l'auto et diminue les performances de nos bolides.
Ces renforts placés sur les dérives centrales permettent de garder son aileron dans sa for
me originale (photo de l'aileron blanc en exemple après 9 jours de course)
POAG10 – OPTIMA BETA 1/8 Wing Carbon stiffener.
After few runs, the BETA wing tends to collapse each side. The car is considerably slow down, and it reduces significantly the performance of our Buggy in the end.
Those reinforcements, placed on the central flaps, allow to keep them in their original shape for a longer period. (the white wing is shown after 9 days of racing).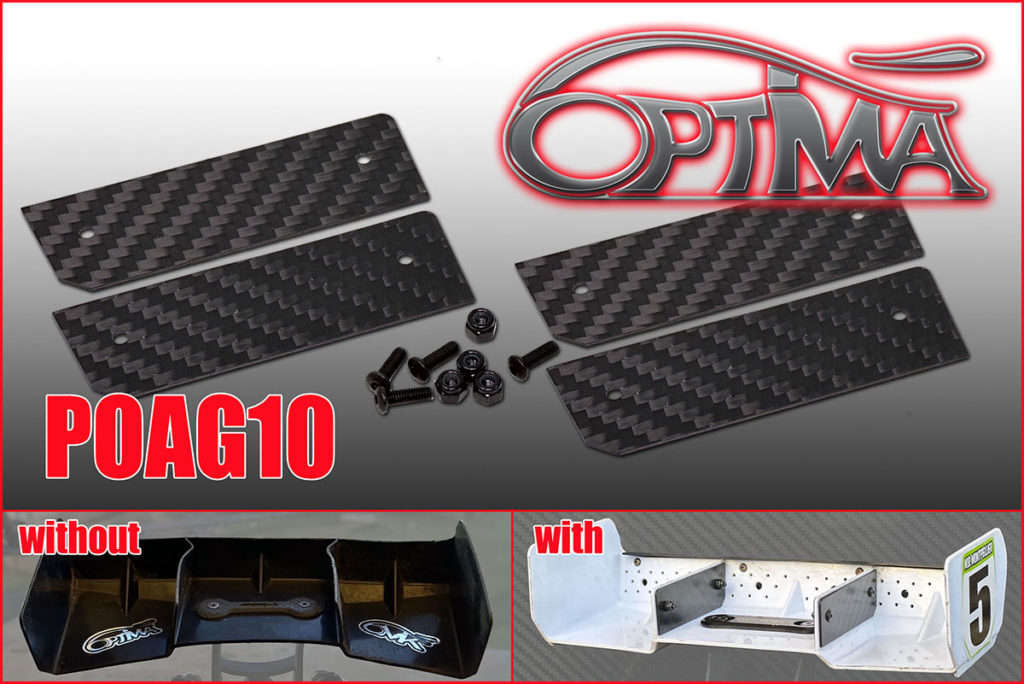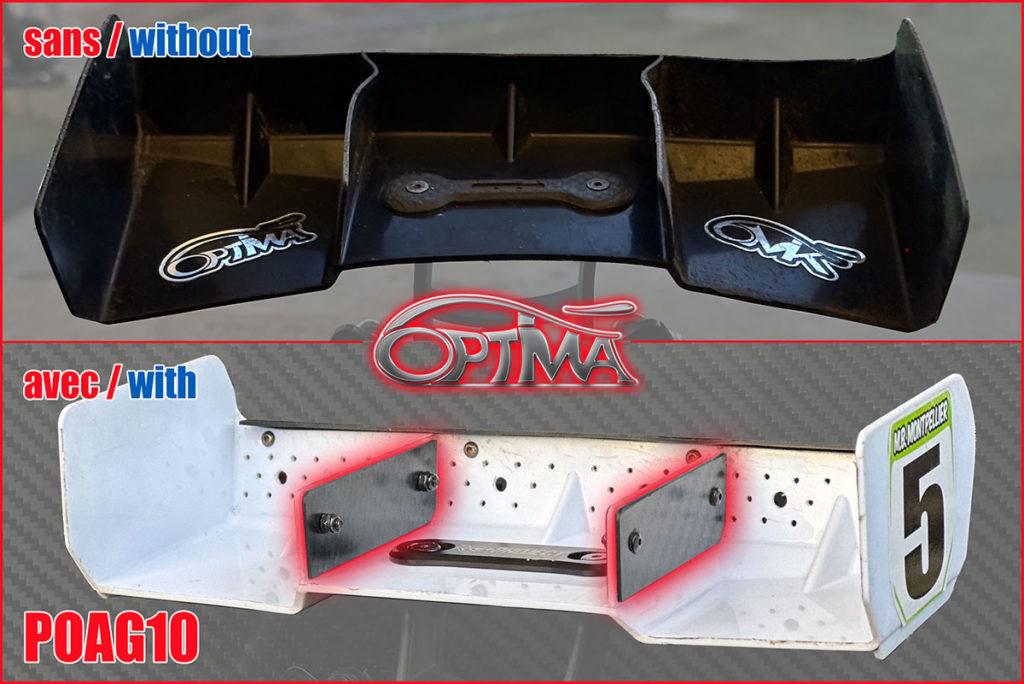 Disponible / Available