Concours 6mik
6MIK prépare de nouveaux pneus 1/10 Buggy pour les pistes type Craie / Blue Groove…
GB – 6MIK is preparing a brand new tire series for Clay / Blue Groove surfaces.
Trouvez lui un super nom et gagnez 3 trains de pneus 1/10 ou 2 trains de pneus 1/8 de votre choix!! Do find an amazing name, and win 3 sets of 1/10 Buggy tires or 2 sets of 1/8 Buggy tires of your choice !!
Bien-sur ce nom doit être / Of course, the name must be :
– International / International
– Assez court / As short as possible
– Facile à retenir / Easy to keep in mind
Envoyez votre nom favori: team6mik@orange.fr
Send your favorite name at: team6mik@orange.fr
Ce concours commence dès maintenant et se terminera le 15/08/2018 pour délibération par l'équipe 6MIK. The contest starts today and ends on the 15th of August 2018 for the final 6MIK staff deliberation.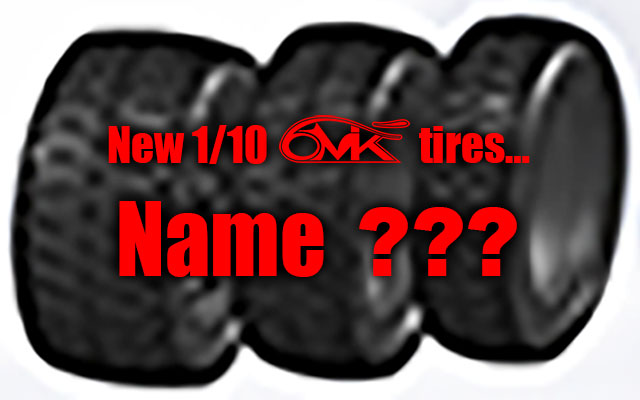 [logo-slider]