Nouvelle gamme de graisses haute performance 6MIK disponible…
Livrée en pot de 35 gr, la taille idéale pour garantir la qualité de ces graisses dans le temps sans prendre trop de place dans nos caisses de terrain!
New 6MIK High-performance grease range is now available…
Delivered in 35 Gr buckets, the ideal size to keep lubricant property safe in time, and save space in your R/C tool box.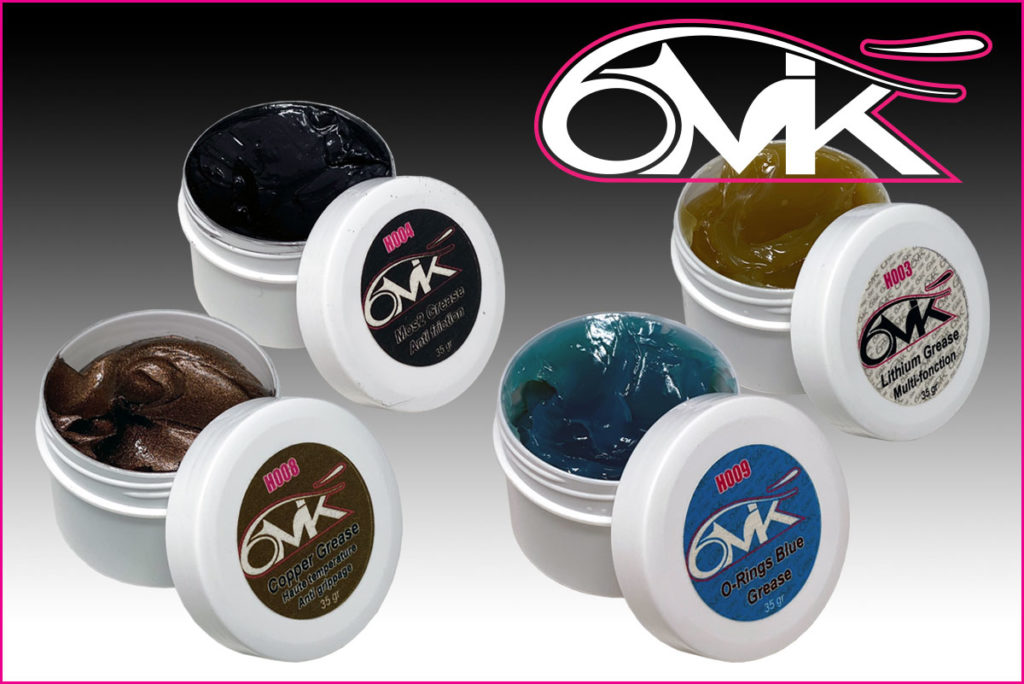 H003 – Graisse Lithium Multi fonction. Polyvalente, elle lubrifie tout assemblage mécanique et protège de l'eau.
H004 – Graisse Molybdène Anti-friction. Augmente le rendement des engrenages comme les couples coniques.
H008 – Graisse Copper haute température / Anti grippage. Idéale pour les noix de diffs.
H009 – Graisse Blue special joints toriques. Augmente l'étanchéité et la durée de vie des joints, tout en assurant une grande douceur de fonctionnement de nos amortisseurs.
H003 – Multi-function Lithium Grease. Versatile, lubricates any mechanical assembly and waterproof.
H004 – Anti-friction MOS2 Grease. Increases efficiency of all gears, especially adapted to conical gears.
H008 – High temperature Copper Grease. Anti-seizing, perfectly fits diff joints needs…
H009 – O-Ring Blue Grease. Increases sealing and lasting, while ensuring smooth course of our Shocks.