Nouveau pignons 1/8 OPTIMA – New OPTIMA 1/8 Pinion Gear
DISPONIBLE / AVAILABLE
Pignons 1/8 Brushless module 0,8 pour pouvoir utiliser les nouvelles couronnes HB sur le E817.
Et ainsi avoir un meilleur rendement, plus d'autonomie, une montée en régime plus rapide, moins de bruit de transmission et une sensation de « douceur » au pilotage…!
Mod 0,8 1/8 Brushless pinion gear to fit the new HB main Gears on a E817.
That provides a better performance, more race time, increased RPM facility, less transmission noise and a « smoothy » driving sensation…!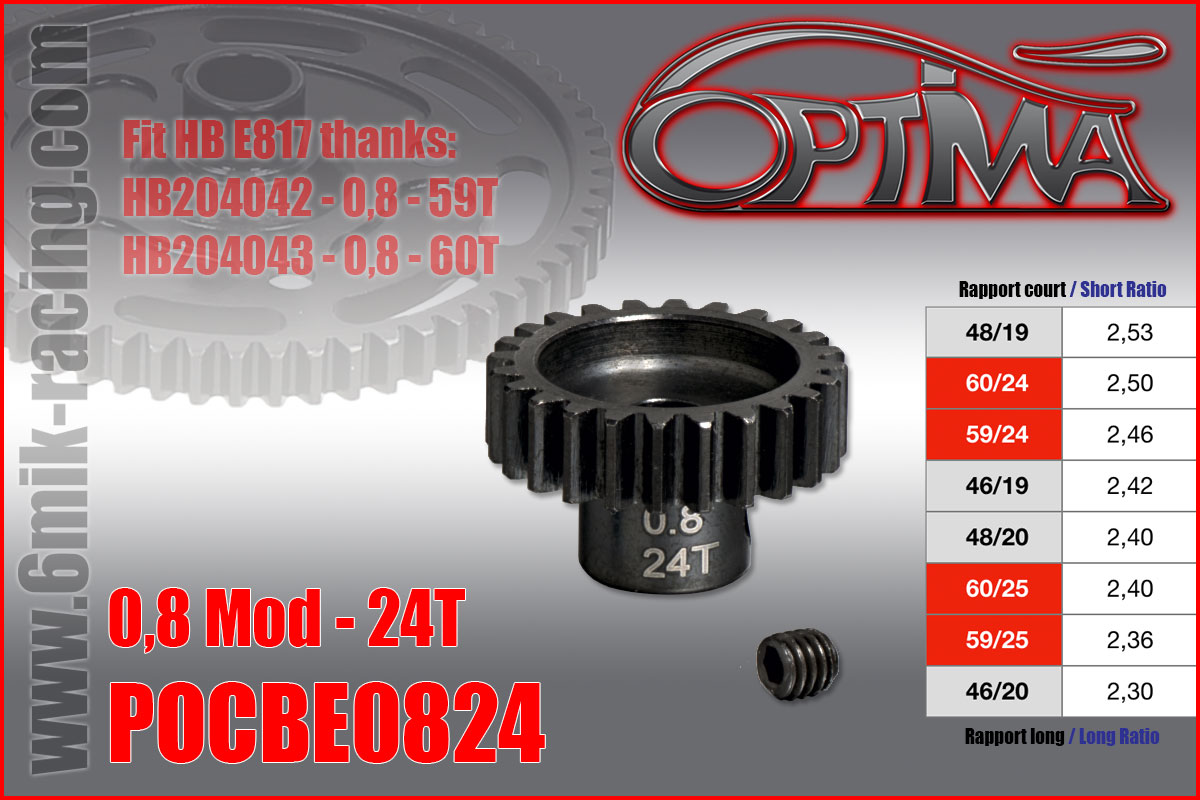 Cliquez pour agrandir / Click to Enlarge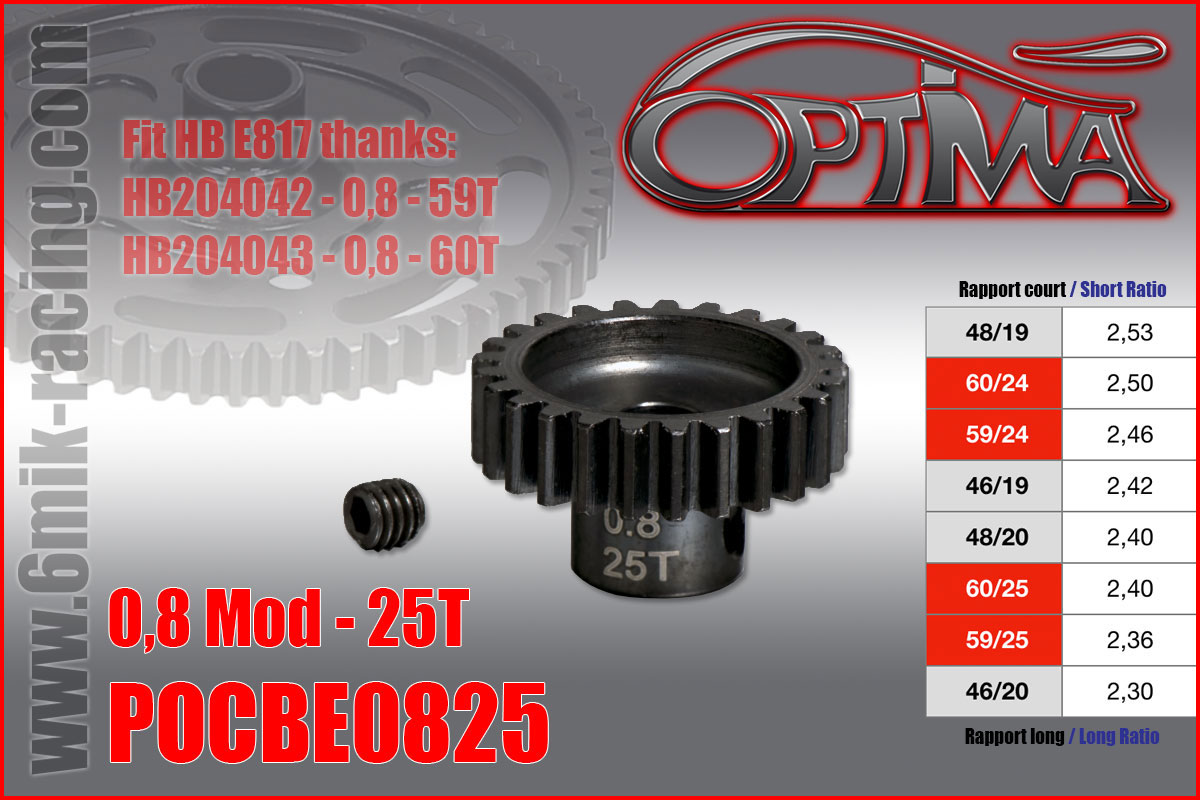 [logo-slider]