Nouveau bouchon de carter OPTIMA / New OPTIMA rear cover
POF02 – Nouveau bouchon de carter OPTIMA pour OS 21 XZ / 2101 / 2102
Grace à ses canaux internes, ce bouchon de carter augmente le rendement moteur en permettant de mieux alimenter les transferts latéraux avec un mélange moins brassé par l'embiellage.
Résultat en piste:
– Environ 20% de couple supplémentaire.
– En moyenne 30s d'autonomie en plus.
– Un retour au ralenti plus rapide.
POF02 – OPTIMA « Booster » rear cover for OS21 XZ / 2101 / 2102
Thanks to exclusiv internal channels, this rear cover increase engine efficiency by feeding optimaly lateral ports. The fuel mixture is actually less melt by the Camrod movement.
Track consequences:
– About + 20 % Torque.
– About + 30 s Refuel.
– Faster idle stage return.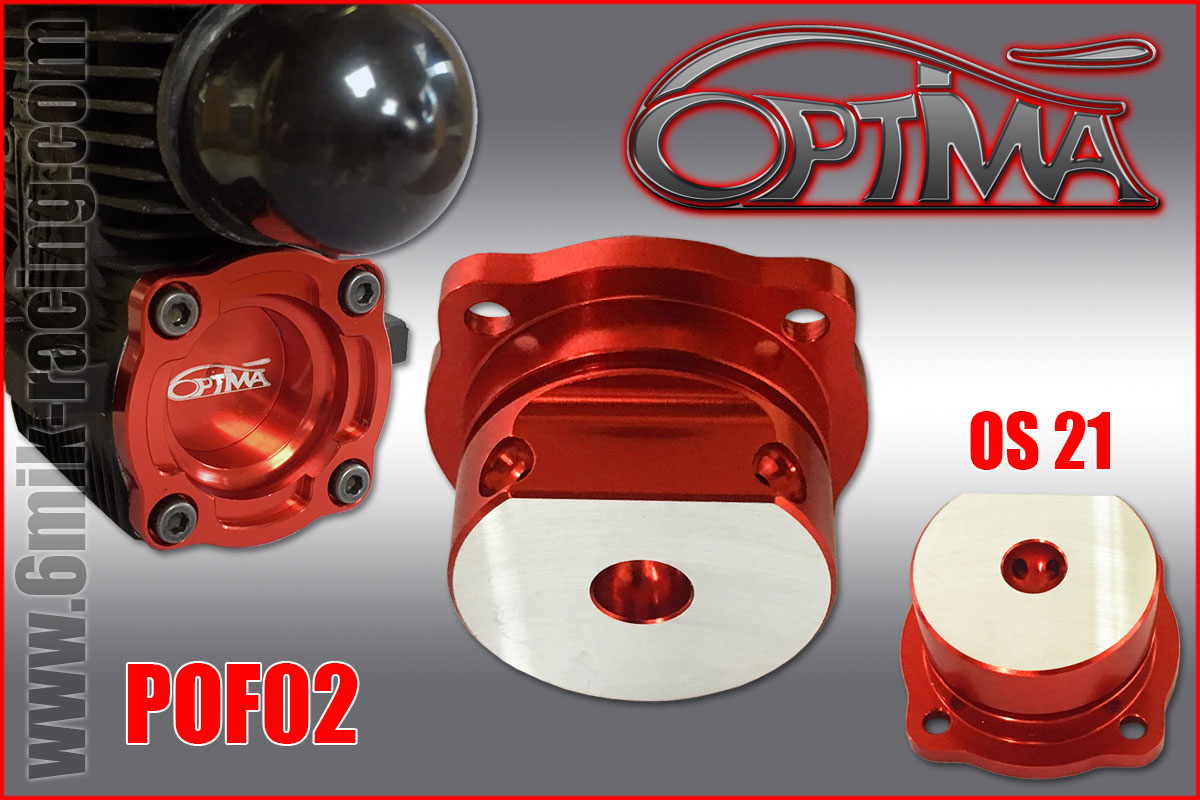 [logo-slider]