Le BARRACUDA et le BLASTER sont maintenant disponible en gomme « SILVER » . Nouveau composé spécialement conçu et développé par le team officiel pour les pistes en moquettes et Astro. Il apporte une motricité de feu et un placement très précis de l'auto!
GB – Our BARRACUDA & BLASTER are now available in « Silver » Compound. A brand-new formula has been specially created & developed by the official 6MIK Racing Team for Astroturf & Carpet surfaces. Silver rubber provides a pretty impressive traction, and a terrific precision to the car !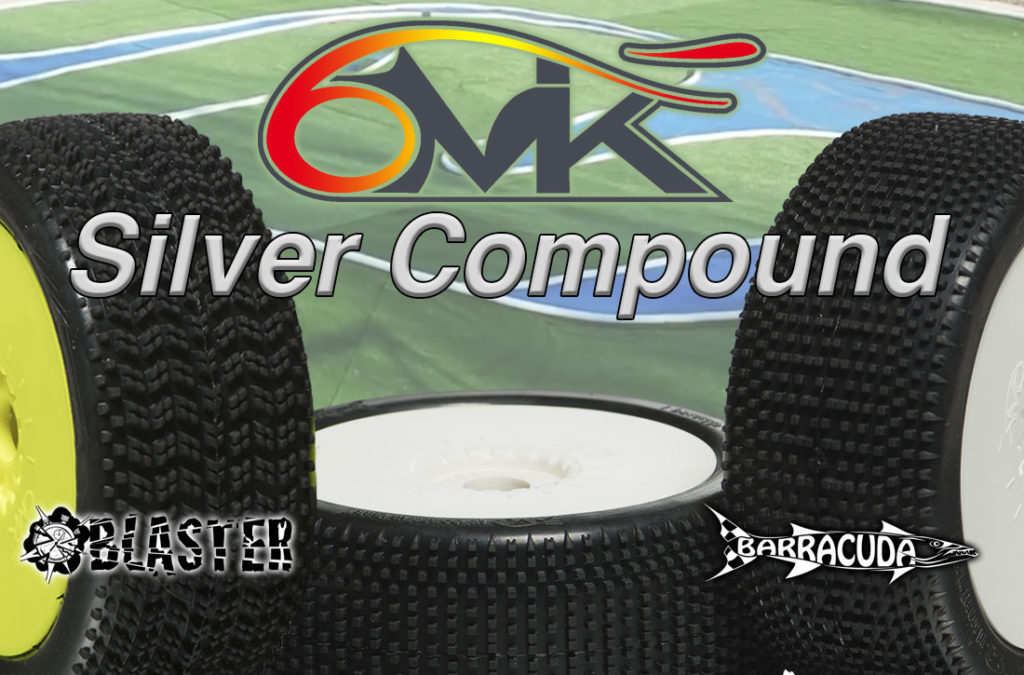 Disponible en pneus seuls, en kit (a coller) et bien sur monté-collés.
Available alone, on kit and glued on rims.