new Optima servo horn
La gamme des palonniers OPTIMA se complète avec une version spécifique pour les voitures 1/8 Buggy HB et une autre pour le servo de gaz des voitures 1/8 thermique…
Comme toujours ces palonniers en aluminium sont disponibles en noir ou en rouge pour des servos 23 ou 25 dents et sont vérrouillables avec une vis M2,5.
GB – The OPTIMA Servo Horn range is still growing thanks a brand new version for 1/8 HB Buggy, and another one standard for Throttle.
As usual, those Alloy Servo Horns are still available in Black or in Red colors for 23T & 25T servos, and locked with one 2,5mm Screw.
 Cliquez pour agrandir / Click to enlarge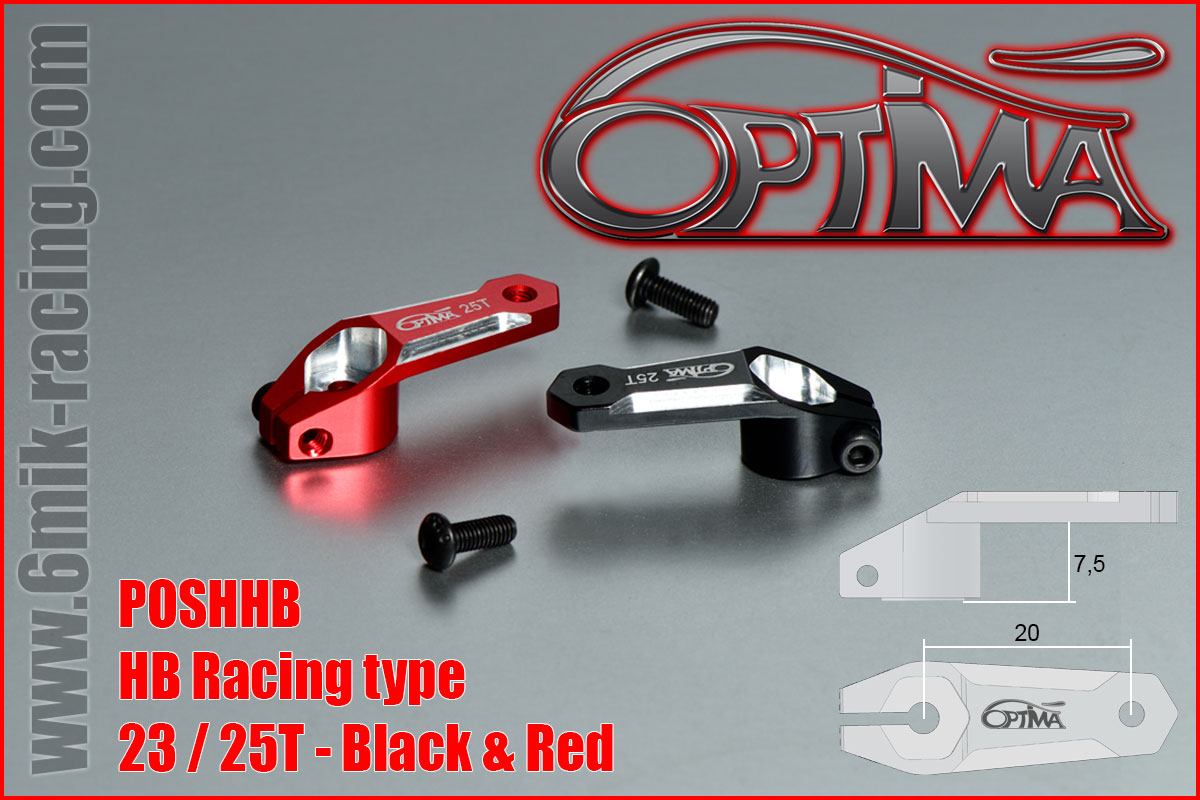 Voir les autres palonniers OPTIMA / Other OPTIMA servo horns
Tout savoir sur la gamme OPTIMA / All OPTIMA range informations