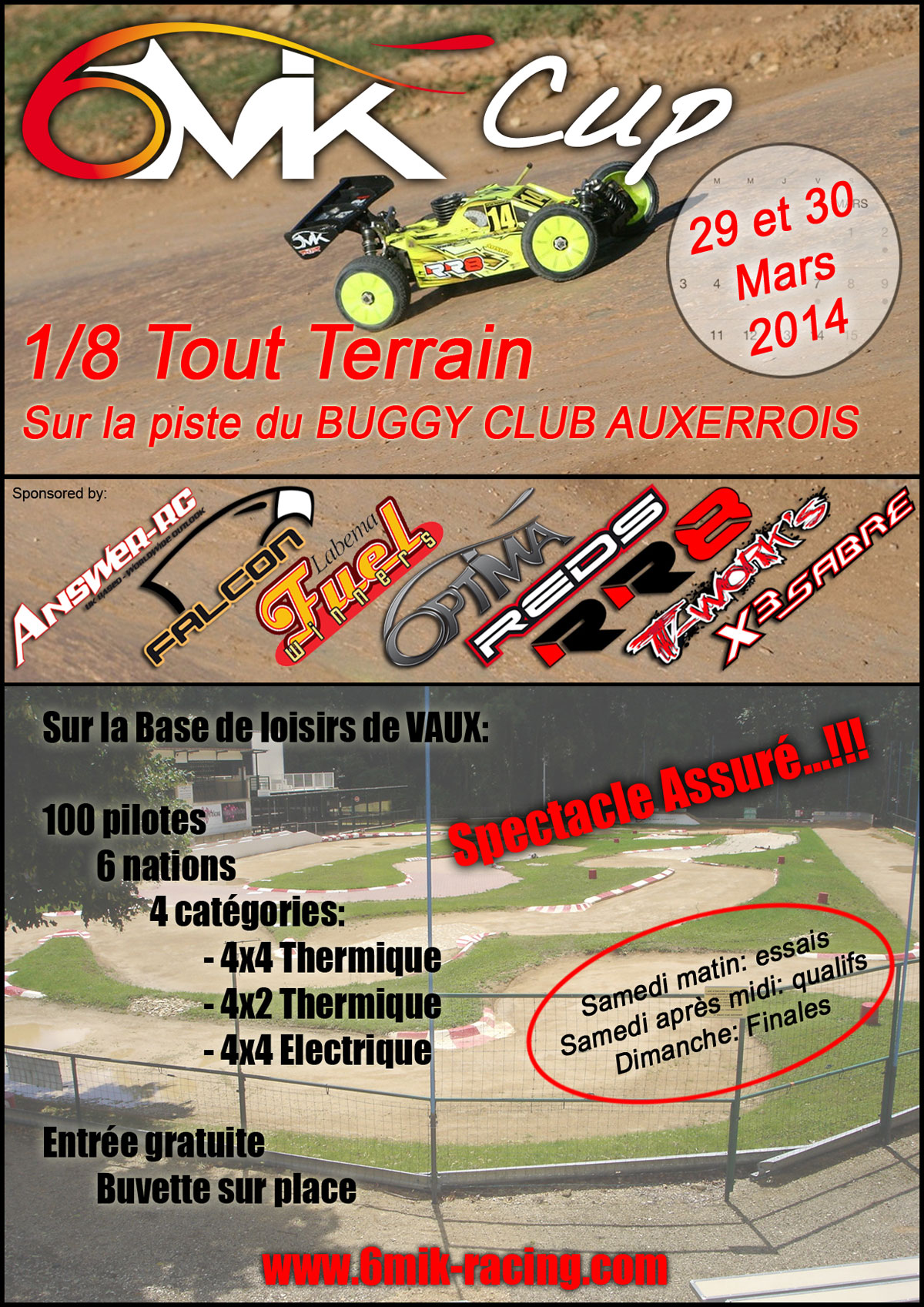 Toutes les infos utiles sur la 6MIK CUP / All informations necessary
Buletin d'inscription / Registration
Tous les pilotes sont les bienvenus, toutes les marques sont autorisés. Une seule chose obligatoire… utiliser des pneus 6MIK.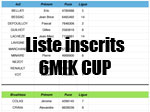 Tous les pilotes presents ont passés un super week end. Excellente piste, temps fabuleux, bonne ambiance et de nombreuses récompenses pour tous…!
All drivers spent a happy-time all week-end long. Pretty track, nice weather, sport spirit and tons of items for everybody…!!
Chaque pilote à reçu à son arrivé un T-Shirt 6MIK, des autocollants et des outils T-Work's…! De nombreux lots ont été tiré au sort pour récompenser les 2/3 des participants comme un moteur REDS , des bidons de carburant, des pneus, carrosseries, valises, goodies, accessoires, etc…
Stickers, T-WORK'S ride gauge and special event 6MIK Tee-shirt were offered to each driver…! Many lots were drawn to reward 2/3 of participants as a REDS engine, fuel cans, tires, car bodies, suitcases, goodies, accessories, etc…
Avec 4 qualifs de 5mn, 4 finales de 10 mn et les essais, tous les pilotes sans exception ont roulé au minimum 1h40…!!
Through the four 5mn qualify, four 10mn finals and practices, all drivers have driven +1h40…!!
Tous les ages, tous les niveaux étaient présents, mais un seul mot d'ordre: bonne humeur et entre-aide…! BRAVO
All ages, all driving levels were present, but only one motto : good humor and self-help…! Many thanks…
Voici quelques photos du week end / Some pics of the eek end: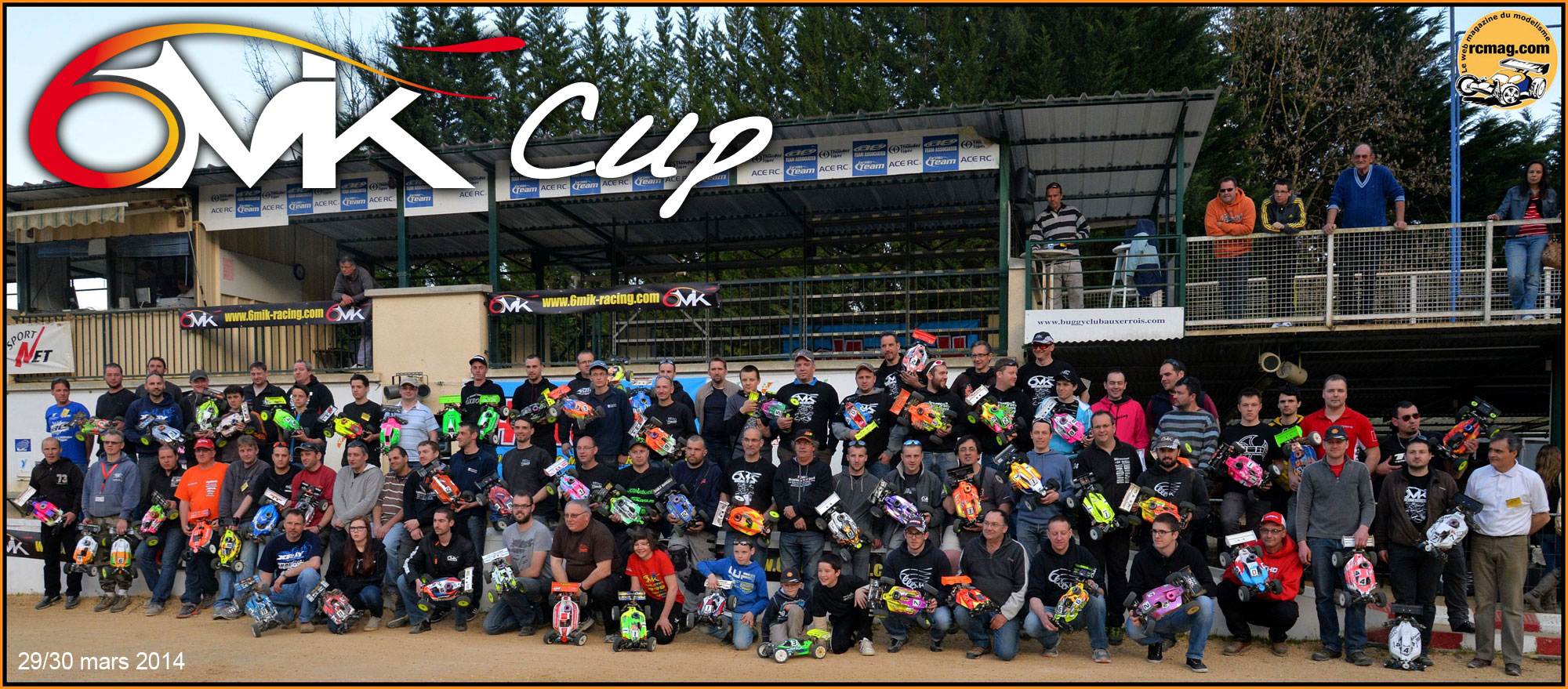 Le classement final:
Merci à tous. A l'année prochaine… 😉

  [logo-slider]