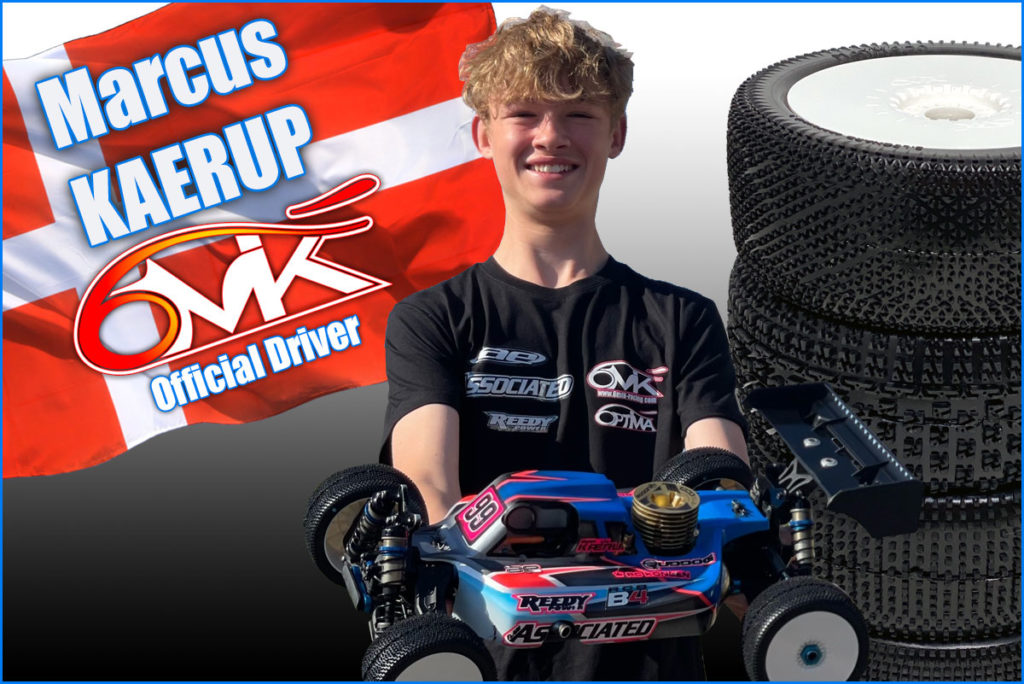 Marcus KAERUP, recent champion d'Europe 1/10 Buggy choisit les pneus 6MIK…!!
Le jeune prodige Danois sera bien sur présent aux Championnats du Monde a Redovan le mois prochain.
Marcus KAERUP, new 1/10 Buggy European champion chooses 6MIK tires…!!
The young Danish prodigy will of course be present at the World Championships in Redovan.