PW0113 – Cone de montage pour pneus 1/8 Buggy 6MIK
PW0113 – 1/8 Buggy Tire Mount Cone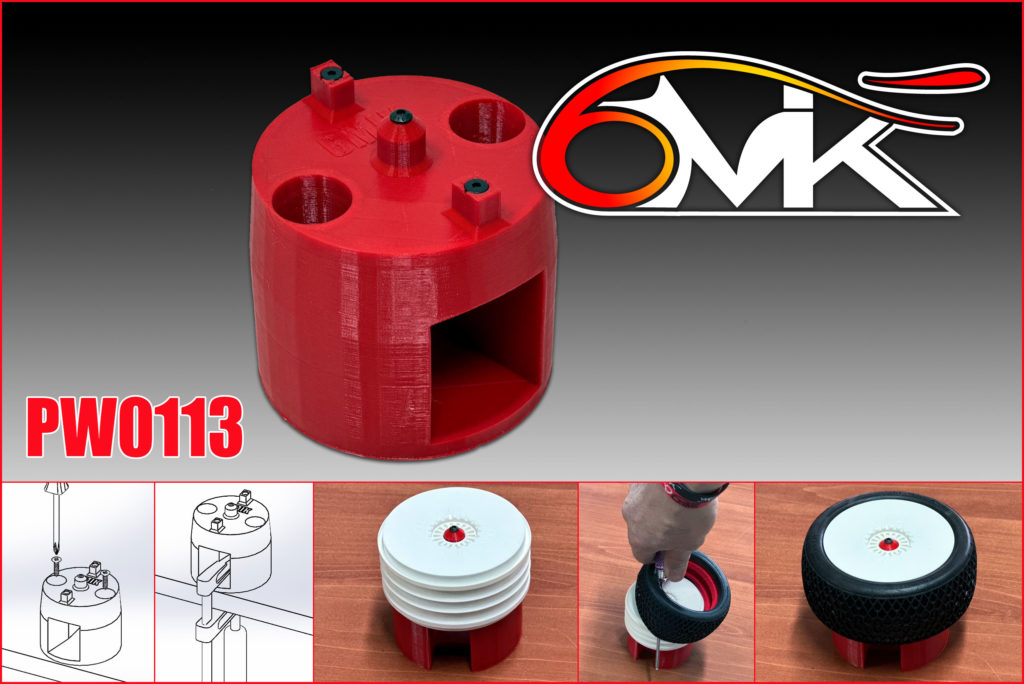 Vidéos d'utilisation lors d'une competition: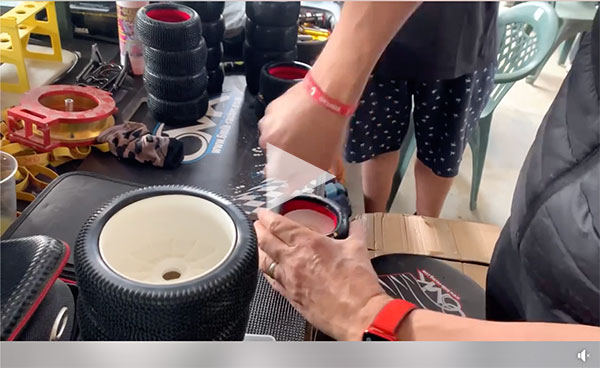 Notice d'utilisation:
– Fixez le cone sur une table avec 2 vis (non inclus) verticale ou avec un serre-joints (non inclus) comme le montre la photo.
– Percez le pneu, placez l'insert à l'intérieur puis nettoyez les lèvres de pneu à laide d'un chiffon humidifié avec de l'Opticlean.
– Placez votre jante sur le cone
– Montez le pneus sur la jante en faisant tourner celui-ci à l'aide d'un tournevis (non inclus)
– Vérifiez et ajustez si nécessaire le placement des lèvres du pneu sur la jante.
– Collez
Instructions:
– Attach the cone onto a table thanks 2 screws (not included) vertically or thanks a clamp like the pic shows.
– Punch the tire, put the insert inside and clean up the tire's lips with an OPTICLEAN-humidified cloth.
– Put a rim on the cone.
– Mount the tire onto the rim with a screwdriver (not included) by rotation.
– Check and adjust the lips placement all around the rim if necessary.
– Apply C.A. glue.